Search Brands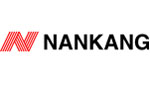 Nankang Tires For Sale
The Nankang Tires has a history of innovative product design with all car, SUV and truck tires. What began as a humble company to service the domestic Taiwanese tire market in 1959 has grown into a formidable brand with a global presence and tire sales. TireCrazy.com offers Nankang tires for sale because they are an inexpensive alternative to those name brand tires demanding absorbent amounts of money. The Nankang brand of tires exemplifies state of the art manufacturing techniques with unsurpassed appearance and arrangement. Sophisticated techniques and superior craftsmanship offer you a brand of tires for sale that is not only affordable but superb in quality.
Today, Nankang tires are used on an assortment of vehicles from the aeronautical industry, to cars, Trucks and SUV's. Nankang has provided drivers of all types of vehicles, a great ride with their super high speed tires. Their tires have won prestigious awards for excellence in manufacturing and design, like the Ford Motor Company's Q1 Certificate. Every Nankang tire you buy is backed by this formidable heritage. The term "cheap tires," no longer applies to the quality and workmanship of these tires. In the case of Nankang tires for sale, a cheap tire only applies to their price.
Nankang makes a variety of tires to suit your every need. They have the Touring range of tires that are suitable for use on cars and other passenger touring vehicles. These tires are engineered to run smoothly and silently on a variety of surfaces and provide great handling and traction on even the wettest of surfaces.
Their Performance tires for sale, Nankang ns-1 and nankang ns-ii, incorporate an asymmetrical tread design providing a superior ride, excellent traction, and predictable handling. These tires have shoulder blocks that help keep your car stable while cornering and a variable pitch design that makes for a smooth and quite ride.
Nankang has a large range of tires to match the differing demands we make of our car and SUV's. Each of these tires has a tread pattern, shoulder design and composition to meet specific functionalities. This higher specification gradient is not seen in most cheap tires composition and that is why Nankang has earned its way to the top by incorporating technology and savings. Thinking to the future and focusing beyond current tire sales, Nankang has set forth to find new criterion for tire manufacturing.
In 2008, Nankang's engineers came up with a new eco-fuel saving composition of tires. These tires are made with a special synthesized rubber which has silica dispersed in it. Their design gives them low temperature and low rolling resistance features to ensure that they help your cars' fuel efficiency while still providing you with great traction and handling in different weather conditions. This new composition can be experienced in the nankang ns-1 and Nankang ns-ii models of tires for sale. Nankang engineers have looked to this new technology to drive Nankang tire sales beyond just another tire company, but to the future of savings and customer satisfaction.
For more information on the Nankang line of tires, or for current Nankang tire for sale, please feel free to contact tire crazy customer service at 1-877-382-2007. Our wheel and tire specialists can assist you with your questions.