Search Brands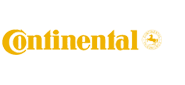 Continental Tires For Sale
The forefront of tire sales and manufacturing has come from Continental tires. Innovation and sophisticated thinking has allowed Continental tires to become internationally recognized for their balance of performance and craftsmanship in tires.
Continental tires have over 140 years of experience in the tire industry. Its inception as a manufacturer of solid tires and other rubberized products in Hanover, Germany, in 1871 began a tradition of excellence in engineering and innovation. Their tires were used on the flight across the English Channel. Continental even invented the first giant pneumatic tires to be used by commercial vehicles in 1921. More recently, Continental engineers developed tires for sale that are now known as "run-flat," tires in 2002. These tire sales have exceeded expectations giving consumers the peace of mind needed when dealing with the unwelcome insecurities of a flat tire.
Today Continental is heavily involved on the race track and in the grueling world of motor sports. Many champion race cars drive on Continental tires and this is an excellent laboratory for innovation in tire technology. With automotive manufacturers building cars demanding performance, Continental tires have seized the opportunity. Continental makes exceptional tires for sale that are standard equipment on many high end brands like Mercedes, BMW and Jaguar. These manufacturers trust Continental tires because of a recognized and unsurpassed sophistication in manufacturing techniques. Every Continental tire for sale binds the most advanced criterion for pattern and quality.
Continental tires provide a smooth, low noise, ride experience. Their wide arrays of tires for sale are engineered to meet the expectations of the most discerning of drivers. Continental tires make various tires to meet different driving needs. Below we have provided some key points influencing Continental tire sales.
Their Contiprocontact tires for use on passenger cars and cross-over vehicles. Proactive Edge Technology™ increases contact edges between the tire and the road. This makes for excellent traction on road conditions that are wet or dry.
Contiprocontact with EcoPlus Technology: Gives the driver a great ride with the added bonus of fuel efficiency. This tire is engineered to have less rolling resistance resulting in better gas mileage.
Contisportcontact meets the demands of the fastest most powerful vehicles in the market. They provide an extremely responsive drive with great handling.
Extreme contact dws tires use technology that is exclusively developed and used by Continental tires. These tires provide traction and great handling on wet or dry surfaces during all four seasons. Asymmetrical tread design offers a very smooth ride, lower rolling resistance and improved tread life. They come equipped with indicators that alert the driver to the tires performance during wet and dry conditions.
Conti cross contact range of tires provides a stable, smooth, safe, and silent ride in all weather conditions. It has features that increase traction and grip even in bad weather conditions. It is engineered to have longer tread wear and come with an EcoPlus™ option that improves mileage. Models are developed for use on cross-over vehicles, SUV's, and trucks.
For further assistance with the Continental tires line, please feel free to contact discount tire at 1-877-382-2007. Wheel and tire specialists will be ready to assist you with your questions. Please feel free to ask about any current promotions or tire sale.