Search Brands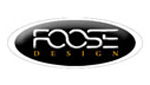 Foose Wheels For Sale
One of the most famous names in the custom street rod industry is Chip Foose. Owner of Foose Design and seen on the TV show Over Haulin', Chip Foose has made a name and a legacy out of creating the coolest retro look on vehicles today. This same unique and trendsetting approach is what has gone into the Foose wheels line on our website. In 2009, he and MHT Luxury Wheels agreed upon creating and releasing this unique line of rims for sale.
There are many types of wheels for sale out there, but few have a legacy built right into them. Whether you are in the market for some custom street rod wheels or looking to throw a retro look to your new Dodge Challenger, Ford Mustang, or Chevy Camaro; foose rims have the styling you are looking for. Designed with unsurpassed appearance and an arrangement, there is not a cooler set of rims for sale out there.
Partnering with MHT wheels allowed Chip Foose to focus on the styling of the Foose wheels brand, while MHT wheels brought their quality workmanship and materials to the table. Long revered as having set the criterion by which wheel makers are judged, MHT wheels and the Foose rims are the furthest from being considered cheap rims. Crafted from solid one piece castings, foose wheels exemplify what it is to have premium manufacturing.
Popular fitments of the Foose wheels are the Chrysler 300, Dodge Challenger and Charger, Ford Mustang, and the Chevy Camaro. These new designs of classic muscle cars make the perfect fit for this style of rims for sale. Because of a unique relationship between MHT wheels and tirecrazy.com we have been able to provide their wheels for sale at discount rims pricing. In addition, tire crazy offer the most reasonable prices on tires for sale on the internet. More often than not, a customer looking to purchase cheap rims ends up buying exactly what they want because of the tire crazy pricing and our tire sales! Don't waste your time searching other sites for cheap rims to get by, get the wheels you want at tirecrazy.com for the same price as those cheap rims for sale.
Additional questions can be answered by our friendly customer service representatives at 1-877-382-2007. Our representatives can answer any additional questions about the Foose line of wheels and wheel and tire packages.